Jessica Rabbit Acrylic Brooch Glitter Who Framed Roger Rabbit?
---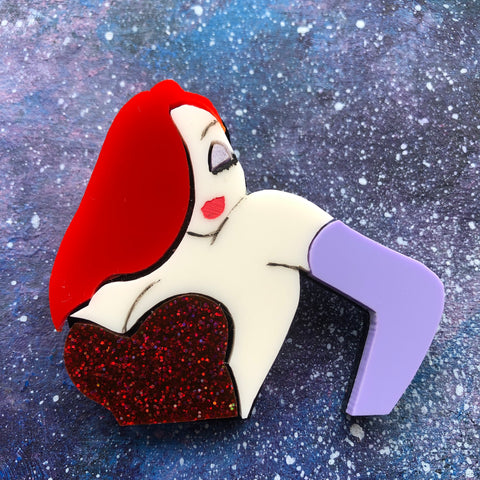 Iconic Toon from the Who Framed Roger Rabbit movie, Jessica Rabbit and her beautiful glittery dress In brooch form is a must have.
Brooch measure 6cms wide and 5cms tall.
Laser cut acrylic brooch.
Brooch will be sent with registered post.
Hook Clasp.
Related Products
---